Education & Training
Whether in-person or online, we are here to help however, whenever, and wherever you need us. Here is everything you need to know about our products and systems, benefits included.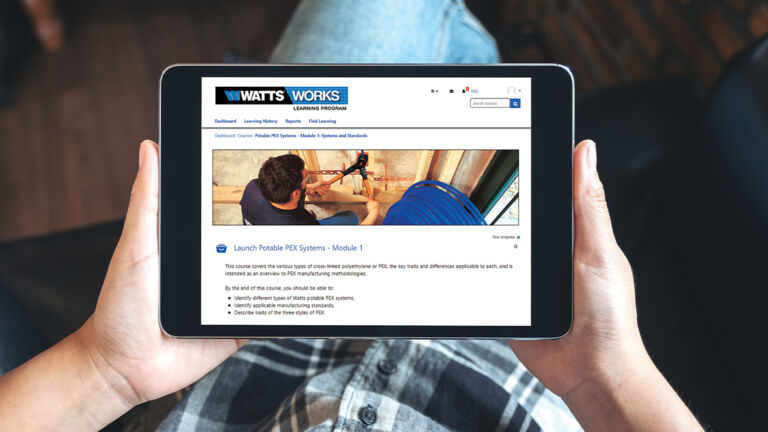 Online Learning
Watts eLearning system provides access to a wide selection of products and solutions from the Watts family of brands. Courses can be accessed anytime, anywhere; perfect for your busy schedule!
Wholesalers, contractors, and engineers are invited to participate in our Learn & Earn program which provides tokens after successfully completing eLearning courses. Tokens can then be redeemed for Watts branded lifestyle merchandise.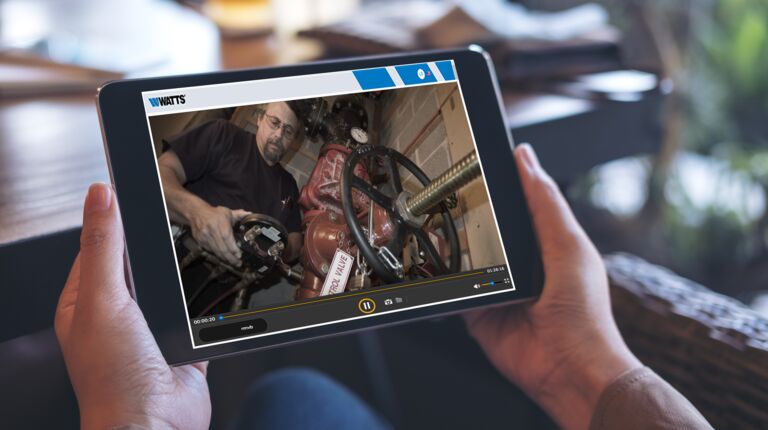 Watts Works Learning Centers
Our state-of-the-art classrooms staffed with highly-qualified instructors will give you the hands-on training you need to better understand the right product for the job and how to use and maintain it.